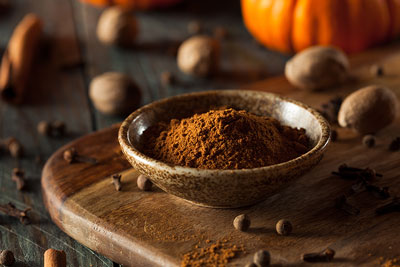 Pumpkin Spice Up Your Menu & Fall Revenue
As leaves turn orange and summer turns to fall, pumpkin spice is all the rage on menus. Americans spend $500 million on pumpkin spice-flavored offerings annually, notes advertising publication, Ad Age. You don't have to be a big chain with a seasonal promotional budget to give patrons what they want, so plan to bring customers into your establishment to enjoy fall's favorite flavor in delicious and novel ways
Pumpkin Spice Psychology 101
A 2022 New York Post article highlights the psychology behind pumpkin spice's appeal. Reminiscing warm feelings of home, family, and nostalgia that the fall and holidays bring, the human brain associates fond memories with the flavor. One expert in applying psychology cites neuroscience and marketing to help generate consumers' love of this flavor, noting that the association between fall and pumpkin spice rests in the brain's medial temporal lobe, where learned ideas are organized. This area is activated by the idea of fall or flavoring and triggers the close association of the two, which is perfect for marketing.
Carve Your Niche with Pumpkin Spice Dishes
Get creative with pumpkin spice menu items that appeal to your customers! Below are just a few suggestions:
Pumpkin Spice Waffles, Pancakes, & Muffins
Pumpkin Spice Lattes & Coffees
Pumpkin Spice Brie or Hummus
Pumpkin Spice Sauces, Condiments, & Syrups
Pumpkin Spice Cocktails or Mocktails
While pumpkin spice plays a starring role from fall through the holidays, other autumn-inspired flavors shouldn't be overlooked as they also stir patrons' nostalgic senses. Add a palate-pleasing seasonal touch with apple, maple, cranberry, and cinnamon. Incorporate these sensory-appealing flavors in maple baked ribs, cinnamon apple pork chops, cranberry roasted chicken, apple and white cheddar grilled cheese on cinnamon raisin bread, or other unique offerings.
Ways to Promote Fall Dishes
Specialty Menus: Present fall offerings in an attention-getting specialty menu.
Pop-in Pages & Inserts. Pop-in pages that fit neatly into coil-bound menus or inserts designed to slip into your current menu make it easy to promote special fall dishes, plus include daily, weekly, or limited-time offers (LTOs)
Table Tents. Table Tanks (MenuWorks' sturdier, superior version of the classic table tent) can draw customers' attention.
Spice up your menu and appeal to your customers with fall's nostalgic flavors. MenuWorks creates winning menus in an attractive format, including pop-in pages, inserts, and table tanks for restaurants of all sizes. Engage your customers with your autumn creations with our durable laminated products that are easy to clean and can include Microban® antimicrobial protection at no additional charge. To learn more about seasonal menu options and our turnkey services and expertise, including menu design and optimization, Contact one of MenuWorks' experienced account managers. We'll send a sample pack of our seasonal menus, inserts, and more.