Menu Descriptions & Copywriting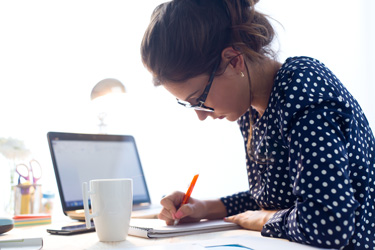 A well-written menu is vital to your restaurant's success. At MenuWorks, we believe crafting winning item names and descriptions, call outs, and category headings is essential to the menu development process. We offer professional writing services to create a compelling menu, one that really resonates with your customers. Whether it's a fun tone, upscale attitude, quick n' breezy read, or anything in between, our professional writers can create copy with a "voice" that works in tandem with your brand and atmosphere and keeps your patrons engaged.
Features
Well-written menus speak to your customers.
Menu content is specifically crafted to reflect the feel and image of your brand.
Make your next menu stand out with professional copy.
Let's dish about your menu content! Contact MenuWorks to discover how fresh descriptions and copy can spice up your menu and appeal to your guests.